You can now simulate someone's heartbeat?
There seems to be no limits on what technology can do and definitely are completely comfortable creating things that to most would seem odd.  In Japan, Hiroshi Ishiguro, a professor and robot designer just created "Hugvie." It is a huggable body pillow that adds a physical sensation with someone you are on the phone with. If you are in a long distance relationship or just for some...
4 tags
Cause Marketing, saving one honey bee at a time
There are many stories of companies losing their crediblity and fan base from cause marketing scenarios gone bad. Many times it is hard to rise from a failure and prove that the company has learned and is wiser than before.  Are you reading this wondering what am I talking about? Well, cause marketing is a commercial activity that aligns a company brand with a cause to generate business and...
Interacting in a virtual world
I decided to buy a Farmville virtual good card. I signed onto Facebook, typed my code in and received 55 dollars in farm cash, (unfortunately, this is not real money) and let the madness began!  I decided to play until I used all my money and was decently satisfied by how my farm turned out. To summarize, I planted 10 crops, bought two animals a sheep and a brontosaurus, and I planted four trees....
Virtual Goods, are they worth it?
When we were assigned to buy virtual goods to play games online, I thought that this was a bit ridiculous. I have never been a fan of online gaming and anything that is virtual, for example second life. I feel as though people that have this "other life" online and interact with people only via the Internet have something wrong with them. Why not live your real life out to the fullest...
The way mobile phones are changing society
I received my first cell phone when I was 14 years old for strictly a safety device since I was traveling to and from school by myself. I didn't really start texting until maybe freshman year of high school. This all seems crazy to imagine the beginnings of cell phone use, but it's true. Cell phones are everywhere we go now and at times this terrifies me. For the past two summers I...
4 tags
Is Pinterest here to stay?
I first heard about Pinterest about three months ago from my friend that was already obsessed and had over ten boards filled with her interests. So I signed up, was later invited and joined, but that was that until this week. I went back onto the website to find something to write about for my blog I realized how useful it is for organizations and for people trying to build their brand.  ...
4 tags
Obama faces challenges in 2012 re-election
Obama has some big shoes to fill in the case of running for re-election this year and it is his own. In 2008, Obama was all over every socail media tool you could think of and on every screen around you. Now that he is president you don't hear as much from him anymore which is understandable, but now since he is running for another term he needs to step it up.  According to Mashable.com,...
Magazines: allowing readers to make decisions?
According to Wikipedia, crowdsourcing is "outsourcing tasks traditionally performed by an employee or contractor to a large group of people. Print magazine publications have been on the decline for a while now because of the rapid growth of social media. People think that there is no point in buying the printed magazine when they can get the sane issue on their laptop, iPad, smartphone,...
8 tags
Super Bowl on a "Second Screen"
Social media is an ever changing tool and because of that advertisers and marketers need to be on the look out for the most innovative ways they can reach out to their audience.    The 46th annual Super Bowl will be this Sunday, February 4th, 6:30 ET on NBC. Which means, over 100 million people will be watching the game with bated breath. During the breaks when people are conversing with one...
Two ENTIRE days without facebook, is it possible?
   I am finally onto my second day of not using facebook and it has not been easy. Every time I open a new tab on my laptop I immediately press the "F" on my keyboard. Instantly, I press the backspace button and take a sigh of relief that I was able to stop myself.    Most times I never have any reason to be on Facebook, but if I'm bored, my mind (and my fingers) often wander there.    Since this...
Students prepare for another Spring Weekend
ST. BONAVENTURE (May 10) - To describe Spring Weekend in five words, Lauryn Shea Klingler, a junior political science major, said, "drunken college students causing scenes."          Danny Bush, a sophomore journalism and mass communication major, has a different view. He does not drink. Bush described Spring Weekend as " unreasonable, socially acceptable, stage-one alcoholism."      Spring...
College lifestyles are not obvious among students
ST. BONAVENTURE (April 15) – "I live a different lifestyle when I'm at school," said Jessica Misiaszek, a junior journalism and mass communication major at St. Bonaventure University.         Misiaszek said she takes 18 credits and has a 3.46 GPA to maintain while being the captain of her rugby team and working as a study hall monitor in the athletic department in the basement of the Reilly...
Students fondness for work-study jobs vary
ST. BONAVENTURE (Mar. 24)- Michelle Mills, a sophomore biology major at St. Bonaventure University, fed and cleaned the cages in the basement of the animal lab in De La Roche Hall, the main science building, for three semesters until one day when she decided it was time to quit.     "The rats freak me out, and I smell like a hamster cage basically when I walk out of the animal lab," she...
The Kills- Blood Pressures
    The Kills are known for their sound and  they do not disappoint. Their massive  drum machines are featured in almost  every song, and in "Nail In My Coffin," they  use a ping pong ball for a different effect  that really shows how innovative they are  as musicians.  In "Wild Charms," Jamie Hince takes  over with a calmer, gentler feel, almost as a  break in the album before Mosshart...
Check out rising rap collab Odd Future
There's a new revolution in rap music  and it's called Odd Future, or as their full  name, Odd Future Wolf Gang Kill Them All  (OFWGKTA). The group from Los Angeles  is comprised of 11 rappers and producers  all between the ages of 16 and 23. One  of their members, Earl, is missing, too.  Sounds insane, right? Well, it is.  So far, they have eight albums all for free  download on their...
Lykke Li Gets Darker On Wounded Rhymes
Listen to Wounded Rhymes on constant  repeat any given day, and Lykke Li will  speak to your woul.  Wounded Rhymes, Lykke's second  album, is a bit darker and deeper than her  first, but it feels truer. Fans that fell in love  with her first album, Youth Novels, will  be taken aback for a second. But just keep  listening. She jumps between powerful  and vulnerable, and you will want to...
The Dears' Degeneration Street Drags
After their three-year hiatus, The Dears  are back and worse than ever with their  fifth full-length album, Degeneration  Street. According to the Merriam-Webster  dictionary, degeneration means, "a lower-  ing of effective power, vitality, or essen-  tial quality to an enfeebled and worsened  kind of state," and that's what their album  sounds like. It's as if they somehow went  ...
College students are too distracted to study
    St. Bonaventure, N.Y. (Feb. 11) – College students have made it clear that the people and places they surround themselves with distract them greatly.    Alexandra Notaro, a sophomore journalism/mass communication major walks into the Friedsman Memorial Library with the purpose to study. Notaro walks up the stairs onto the top floor, also known as the "quiet floor" and opts for a cubicle on...
Buzz Board Members Attend College Music Journal...
I squished myself into the backseat and slammed the door of  Zack's Prius. We were set out on the open road. With only one  destination, New York City. Oh, and Zack's Grandma Sophie's for  some breakfast sandwiches and lunch to go. The trip down re-  minded me of summer family vacations where you sleep most of  the way and are completely cramped in the backseat, but excited  for what lies...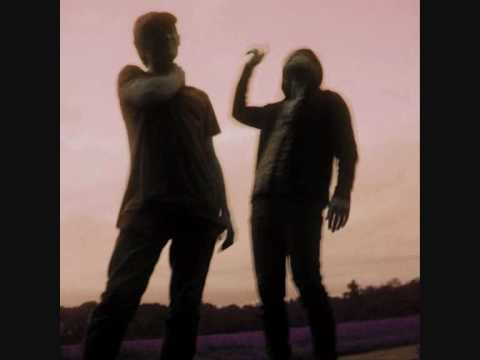 You Need to Listen to: Keepaway
They were originally called In, but when a venue thought their name was a typo, they decided it was time for a change. So this three-piece band from Brooklyn settled on Keepaway, and for listeners, it's hard to stay away. Keepaway has been on the scene for a while now, but they are finally getting the recognition they deserve. Their first EP Baby Style has hit the music scene, and since they...
Antony and the Johnsons- Swanlights
Antony and the Johnsons are dismal at best, but with their fourth album, Swanlights they try to attract and show more of their heart.   This is their most diverse album yet, although it fails to delve deeper into the meaning of his songs making them less effective. The single, "Thank You For Your Love" is upbeat and it shows him trying something happier for a change, but every other song is...
Warpaint- The Fool
Listening to The Fool, you feel as though  you are gliding through a sea of jelly, bob-  bing along to the dreamy, shimmering  beats that make you feel just right.    Hailing from Los Angeles, this female  quartet's debut album is impossible to stop  listening to after the first time.  What sets Warpaint apart from the many  other fuzzed-out bands right now is that  they have control over...
You Need to Listen to: Wavves
Nathan Williams (lead singer, guitar player, and mastermind behind Wavves) has this California punk, no care air about him, but he let's his guard down for about 40 minutes in his third album King of The Beach.  Last year Wavves was full of dramatic twists and turns from having an onstage meltdown in Spain, to canceling his tour, then his drummer quitting the band. It seemed like Wavves was...
Wolfmother Releases Second Studio Album
Wolfmother's first album had worldwide  success with songs like "Woman" and "Di-  mension."  Since then, three band members dropped  out, leaving lead singer Andrew Stockdale  to find three new members.  After the search ended, their sophomore  LP, Cosmic Egg, was created.  These Aussies still have the same kind of  sound, one almost identical to Led Zeppe-  lin, AC/DC, and Black...
Hidden Gems at a Hidden Venue
From the moment I arrived at Brooklyn's  Market Hotel or, as others call it, "Har-  ket Motel," stepped in a huge puddle and  had to walk inconspicuously into an old  Dominican speakeasy second floor loft,  I knew I was in for an adventure. Market  Hotel is a rough gem in the city that most  people don't know about. The crowd had so  much energy that I knew this was going to  become a...
OK Go - Of The Blue Colour of The Sky
  What is the first thing that comes to mind when you think of OK  Go? Is it treadmills? Well if it is, get that out of your mind! This  album is a complete change, mixing genres from synth-funk to  dream rock to even spacey psych-pop. The rhythm section is in  full groove with bassist Tim Nordwind and drummer Dan Konop-  ka. The album is loaded with pop hooks with help from Damien  ...